Newtown Square, Pennsylvania
Newtown Township is a suburban community located in Delaware County approximately 12 miles west of center city Philadelphia and is adjacent to the main line. The community offers the convenience of the regional amenities while maintaining the main street ambiance of a small town community. The township is the home of many "mom and pop" and small businesses as well as cutting edge international corporations. SAP, Executive Health Services and Bryn Mawr Health make up the back bone of a strong economic base for Newtown well into the future.

Newtown provides a wide range of housing opportunities for our approaching 13,000 residents and the desirability of Newtown has created a significant surge in construction which could bring another 2,000 residents to the township over the next 5 years. Newtown provides a wide range of dwellings including moderately priced compact housing through large scale luxury residential development. New development projects are designed to provide community amenities and open spaces trails and vistas to maintain the "Greene Countrie" legacy of Newtown Township's original plan of Homesteads.
Along with the surge in residential growth, Newtown has and is experiencing a continued growth of Commercial and Retail activity along the corridors of West Chester Pike and Newtown Street Road and has been working to plan for these activities while mitigating the concerns of residents. Traffic and road improvements continue to be a concern and long range planning has been completed with road and bridge construction ongoing.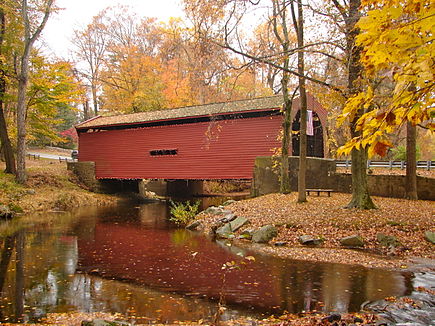 Updated: 26th July, 2021 12:50 PM (UTC).