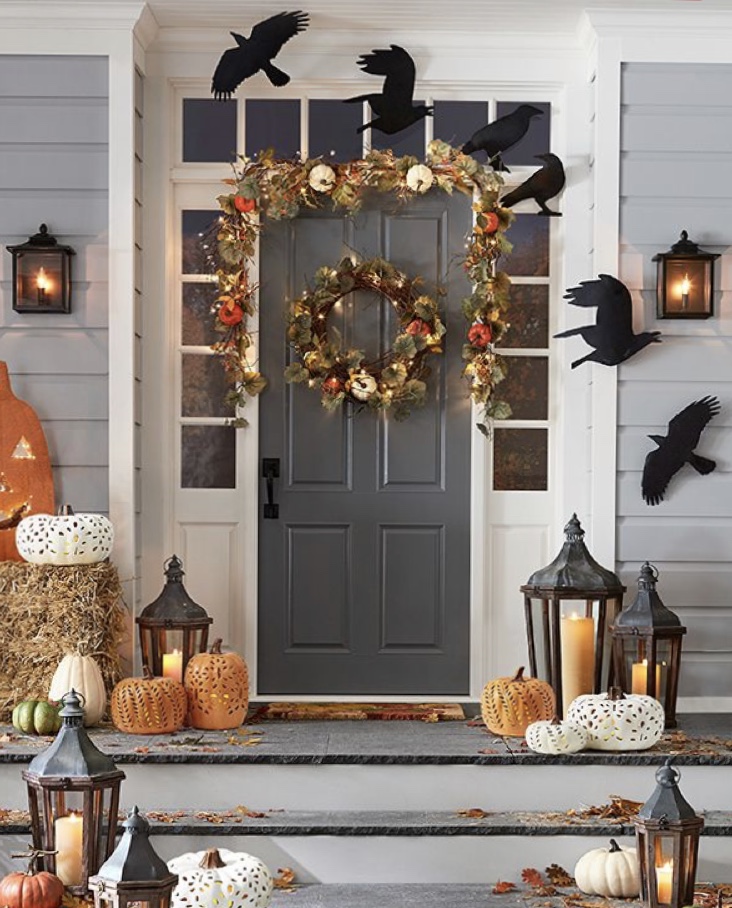 Halloween, Hallowe'en, Allhalloween, All Hallows' Eve, or All Saints' Eve. No matter what you call it, the fact that it takes place during the coziest time of the year makes today, Halloween, the best!We have spent weeks celebrating in all sorts of ways by hosting costume parties, making jack-o'-lanterns, lighting bonfires, apple bobbing and visiting haunting attractions. The day is finally come when we can indulge in all things sugar without any of the guilt, but before you head out to search for the biggest candy bar on the block, do a little safety check up. To be certain that your night is all treats and no tricks, take note of these top safety tips:
Put electronic devices down.
Stay alert and keep your eyes up as you make your way around the neighborhood.
Make eye contact.
Teach children to make eye contact with drivers before crossing the street in front of them and watch out for cars that might be turning or backing up.
Cross the street at corners.
Always use traffic signals and crosswalks. Look left, right and then left again before proceeding and continue keep an eye out as you cross.
Wear a safe costume.
When dressing up, choose face paint over masks whenever possible as masks can obtruct a child's view and if your outfit it dark, have kid's carry glow sticks or a flashlight so that everyone can see that they are coming.
Drive with caution.
Take the time to double check for any trick-or-treaters as you are going through intersections, entering driveways and driving down alleyways.
Get rid of any distractions.
Keep all distractions such as cellular devices tucked away to be certain that your eyes remain on the road at all times.
Turn on your headlights.
Headlights are an important visual aid and should be turned on early to ensure that children can spot you and you can spot them from a greater distance.
Trick-or-treating hours.
Popular trick-or-treating hours are from 05:30PM to 08:30PM. Be especially alert during this time.
Happy Halloween-ing,
The Pat Gildea Group