TESTIMONIALS
Did everything you said you would. Extremely knowledgeable.

Steve,You hung in there with me while I worked hard to make my dream come true of being a homeowner and I can not thank you enough.Thank you and The Pat Gildea Team for the hard work you had to do from the start to finish. It truly an amazing...

I appreciate your support, openness, truthfulness in making the decision on my house. We made a great choice!!Buying a house a huge decision made, acted on and completed in a short period of time. I am amazed that it was accomplished so...

Steve DiEnno was excellent! Warm, caring listened. Even when he was busy, I didn't feel rushed to get off the phone.Steve made us feel comfortable in the whole process. Steve was extremely patient with us and our 2 kids.

It was such a pleasure to work with Pat. She makes everything so easy, and not stressful. She is so down to earth, and easy to work with.

Pat stayed the course with the same great attitude with all the issues that arose.-Listed-Educated us on the market-Priced house correctly because it sold over the weekend-Please to deal with-Great Experience!

Pat is very understanding of her clients' situations. She is very professional. Pat also communicates very well with her clients Pat thank you for everything you did with helping us sell my mom's house.

Pat kept us informed of everything she was doing throughout the entire process. Helped refer us to individuals to get our house prepared to sell it.

Great communication! Always available. When I was trying to get in touch with the "other" agent to see the condo I got no response all day. I called Pat and she said, "I will meet you there in a half-hour." There was another person...

Working with you and your team was a pleasure. We knew from the beginning that we were in good hands. Thank you for everything you and your team did for us.

Steve DiEnno, of the Pat Gildea - Keller Williams Real Estate group is an excellent agent. Steve is the consummate professional and at the same time personable and caring. He made us feel as if we were the only clients he was working with, although...

You hung in there with me while I worked hard to make my dream come true of being a homeowner, and I can't thank you enough. Thank you and your team for the hard work you had to do from start to finish. It was truly an amazing...

Steve Di Enno made us feel confident that we were making the right decision, and supported our decision to keep looking. We had such a great experience selling our home with Pat; buying through her group was an easy choice.

We are so glad that we found Pat Gildea. We tried to sell our house once before in a tough market and we found Pat in 2013 to try once again. I said we'd put the house up for 4 weeks and gave her the price we wanted. We had 2 offers within 4 weeks...

I am very pleased with the service and attention I received from Pat and her team. She had the task of finding the right buyer for a difficult and unique property. I could go on about how satisfied I am but I'll keep it simple and say that I am a...

I don't normally write reviews but this experience really earned it. My fiancé and I were looking for our first house. We were one of those couples who wanted everything we had come to appreciate while growing up in our parent's...

Pat and her associates are the best in their field. They paid attention to every detail. She was able to provide contacts for every job that needed to be completed in my home. The contractors were on time, on budget and very professional. I would...
Blog Posted
Your Trick-or-Treating Guide
Halloween, Hallowe'en, Allhalloween, All Hallows' Eve, or All Saints' Eve. No matter what you call it, the fact that it takes place during the coziest time of the year makes today, Halloween, the...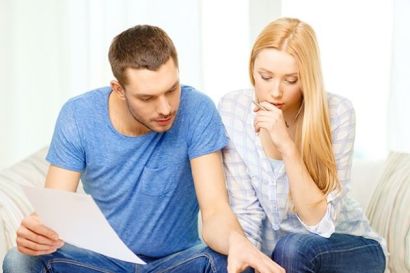 Posted
Dealing with Financing
As the events of the last few years in the real estate industry show, people forget about the tremendous financial responsibility of purchasing a...
Updated: 25th May, 2022 7:48 PM (UTC).